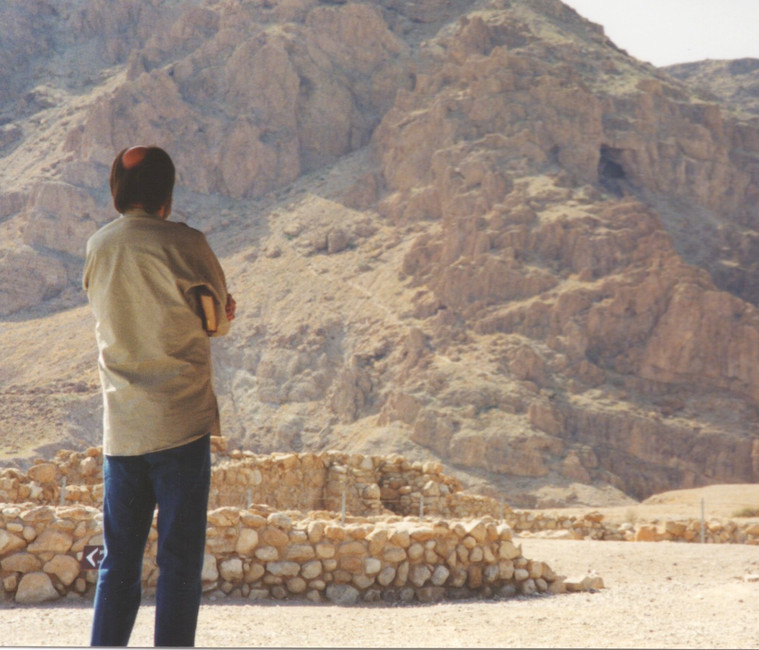 We Are the Place for the Teaching Legacy of Dwight A. Pryor
Meet JCStudies late Founder, Dwight A. Pryor (1945-2011)
Dwight A. Pryor founded the Center for Judaic-Christian Studies in 1984 and served as its president until his death in 2011. He was a founding board member of the Jerusalem School of Synoptic Research in Israel. While studying in Israel, he came to realize the critical importance of understanding Christianity's Hebraic origins and dimensions. Dwight traveled the world as one of the most widely acclaimed teachers on the subject. Dr. Pryor's academic credentials include a Bachelor of Arts degree, with Special Distinction, in Philosophy from the University of Oklahoma, extensive postgraduate studies in Philosophy and Judaism from the University of Texas, and an honorary Doctor of Divinity degree from the Centre for the Study of Biblical Research.
Dwight conducted over fifty seminars on important biblical subjects. Each is an in-depth study addressing the historical context, language usage and cultural practices of the Second Temple Period in order to shed fresh light on key ideas. He coupled all that with a Christian history of interpretation and a burning heart for practical discipleship.
Click on a title below for more information. Enjoy!
Books
Video Curriculum
Audio Seminars
A Conversation About the Radical Church

Abounding Emptiness, Abundant Living

And So All Israel Shall Be Saved

Atonement, the Lord's Supper and Baptism

Between the Resurrections: Our Life In Messiah

Biblical Principles of Worship

Born of the Water, Born of the Spirit

Breaking the Third Commandment

Cracked Cisterns, Living Waters

Hebraic Renewal and The Holy Spirit

Jesus, John the Baptizer, & the Kingdom of God

Kingdom Confusion, Kingdom Challenge

Let Light Shine Out of Darkness

Misconceptions About Jesus and the Passover

Patterns & Principles of Jewish Prayer

Principles from the Fall Festivals

Reassessing Paul & the Protestant Paradigm

Reassessing the Doctrine of Original Sin and its Ramifications

Redemption, Revelation, Celebration

Sexuality, the Torah, and Grace

Shavu'ot, Yeshua & the Kingdom of Heaven

The Ministry of Women in the Early Church & Synagogue

The Transforming Power of Praise and Worship